News:
The Changing Seasons
Fall is here! I love the feeling of a cool crisp day. My favorite season used to be spring. I always viewed it as a renewal and a time to grow. Over the last few years, that has changed for me. I have found myself now falling in love with fall. The colors of the vineyards and trees changing from one color to the next takes my breath away. It also marks the end of fire season and Cali-fornia can really use the cooler temperatures that this season brings. One place that I haven't traveled to yet but would love to visit one day, once the pandemic is under control, is the beautiful New England area. The fall foliage must be spectacular in person!
What do you miss the most during this time of limited travel? If you could travel where would you go?
2020 Progress
The JAYC Foundation has done its best to continue providing services to those in need throughout the pandemic. This is not always an easy thing when we ourselves are feeling down in the dumps. Our community has again been impacted by the severe wildfires that have swept through California. Friends and neighbors have lost their homes. This has left many feeling that it is very hard to find anything to celebrate during this holiday season. Add in the restrictions with Covid-19 and you get double the depression. Amid the chaos of navigating the restrictions of the pandemic, I am very proud of how we have adapted and of our ability to help many families and individuals throughout this year. Much of that is thanks to the many of you that donated during our first annual fundraiser, last September. The second annual fundraiser was postponed this summer and we hope to continue planning as soon as restrictions ease up.
Ruthless Kindness Partnership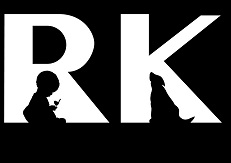 I am very excited to announce some news about our upcoming collaboration with Ruthless Kindness on new projects that will debut in 2021!
Education has always been very important to me. Because of my kidnapping at an early age, I missed out on a lot of my school days. Later, when I had children, I dreamed of being able to provide a good education for them. Lately, I've been thinking about what "education" is and what I think it should include. Formal education is important, but formal education is not enough to ensure that our kids are fully prepared to take on the world. Things like empathy, compassion and kindness are often times missing in the school curriculum, or left for parents to teach. While these skills are often transferred organically from parent to child, there are many instances where the parent or guardian is not equipped to adequately able to do so. We are adapting our JAYC school group curriculum to bridge this much needed gap with a program we are calling "Humane Education". I believe this program is especially important right now – while kids are at home during COVID-19. Abuse and mental health crises are both on the rise, and access to mandated reporters has virtually disappeared. Our goal next year is to get Humane Education accessible to as many children as possible. I can't wait to share more information in the months ahead.
Goodbye 2020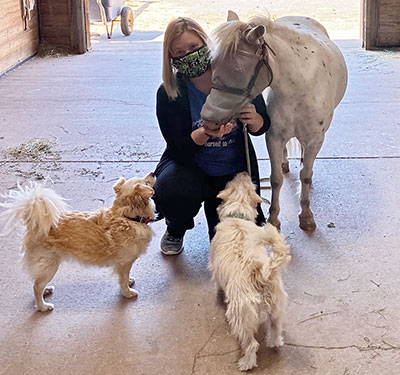 As we say goodbye to 2020, my hope is that we all can feel hope again. I think this last year has taken a lot of joy out of life for many of us and for me, I've had a hard time finding motivation to do anything – let alone try anything new. One thing that has made the days a little easier for me has been art journaling. It's been really fun to explore new mediums and techniques, without any rules. Just fun and free. I have to admit, I do miss hugs from friends and family. It's one thing that we really can't give freely right now, but there are other ways to show you care. Sharing the beauty and bounty of my garden or laughing about my dogs' silly antics helps to make the stress of the pandemic melt away, at least for a little bit.
With masks being the norm now, it's harder to be expressive, but I've learned to use my words more to tell those around me how I'm feeling. It's good to remember that communication is something we can all use some help with and now is a great time to be aware of how to do that better. The JAYC Foundation will continue to offer work-shops to help with the ever-changing needs of the community. Your continued donations are greatly appreciated as we continue to provide services during these challenging times.
Team Member of the Month
Our cat Bella loves to be the center of attention. She has a playful and sweet disposition, loves to cuddle, and never misses a meal (Her favorite is Fancy Feast salmon dinner). Bella enjoys when we have workshops and she is the main star. People think they are coming for the horses, but when they meet Bella she gets top billing.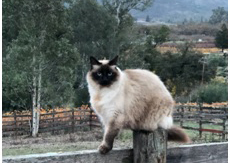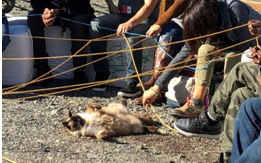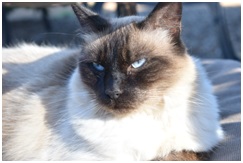 Holiday Gifts
Please consider doing some of your holiday shopping to benefit the work of our foundation!

Pine Cone Ornaments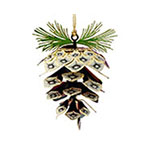 From the bed of the forest to the branches of your Christmas tree, this delicate JAYC Foundation Ornament makes a great stocking stuffer.
JAYC Necklaces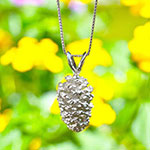 Give your loved one a gift that is as unique as they are. Every JAYC Foundation Charm is handcrafted and no two are alike.
Calendars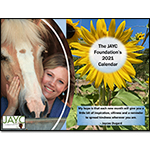 We have a limited number of 2021 calendars available for pre-order. The calendar is filled with photos and prompts that are special to me.
JAYC Cards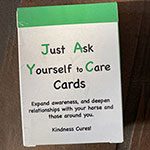 Love horses? The JAYC cards help expand awareness and deepen relationships with horses and those around you.
Special Savings
Save $10 with the purchase of a 2021 calendar and a JAYC charm before Dec 20, 2020 – while supplies last. Use promo code 2021Calendar at checkout.
Amazon Smile
If you shop on Amazon, please shop through Smile.Amazon.com: to send 0.5% of eligible purchases to the JAYC Foundation (with no extra charge to you)!