On March 7-9, 2017, The JAYC Foundation was able to deliver its Law Enforcement Training in Lake Charles, Louisiana. The training was hosted by The Stables at Le Bocage, whose certified staff work with others to foster a safe riding environment. The training was organized by Dr. W. Steve Thompson, Ph.D., Assistant Professor at McNeese State University, Department of Social Services. Dr. Thompson is a former military and state police officer, who is enthusiastic about the work of the Foundation and hopes to apply for grants for future trainings.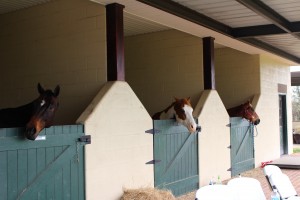 This series of trainings was led by Jaycee Dugard, and included JAYC Team members Rebecca Bailey, Ph.D. and Daniel Shook, M.A. The trainees included Probation Officers, School Resource officers/D.A.R.E. officers, experienced patrol officers and one sergeant.
Some of the comments about the training included the following:
– Emphasized the importance of assisting the victim when working a case.
– Good information about the importance of communication, how to be ready to adapt to different people, situations, and victim.
– Promoted empathy, how to be more victim centered.
– Slow down and pay attention…take time to ask questions when you sense something isn't right.
– How to work as a team, listen more, trust your gut.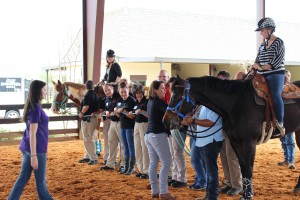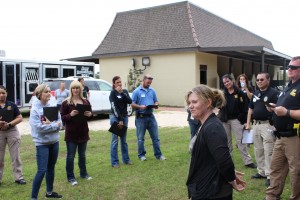 For further information please see the following link:
http://www.kplctv.com/story/34933988/woman-in-captivity-for-18-years-visits-lake-charles-for-police-training