The JAYC Foundation's Fund to Support The Turpin Siblings
The Diane Sawyer Special Event | 'Escape from a House of Horror'
13 children were held captive by their parents in a survival story like you've never seen. Please don't look away.
This is why the JAYC Foundation exists. It is for families like the Turpin Siblings that have so little but need so much. The resources that my family and I received in our time of need changed our lives. The generosity that strangers showed us was astounding.
Now it's our turn to pay it forward and to ask you to help this amazing family. My foundation, The JAYC Foundation, has been dedicated to helping families and individuals that have experienced a severe crisis, challenge or conflict through a major life disruption; to spread the message of hope, growth and resiliency through experiential and educational animal-assisted programs; to encourage the collaboration of various entities to provide "Protected Spaces" for families and individuals to heal. We are there for the after.
Three years after escaping hell, many of the 13 siblings are not under foster care or guardianship and are still struggling to survive and need your support. 100% of the donations (less Paypal processing fees) received are for them and will go to helping them live their best lives going forward.
We are also accepting check donations on behalf of the Turpin Siblings (100% of all check donations noted for the Turpin Siblings will be used for the benefit of the Turpin Siblings not under foster care or guardianship).
Mail checks to:
The JAYC Foundation
9200 W Sunset Blvd
Ste 600
Los Angeles, CA 90069
Please make checks payable to The JAYC Foundation and include "Turpin Siblings" in the "for/memo" line of your check. Note: We can only accept monetary donations to this address (letters, personal items, etc can not be accepted or forwarded on your behalf). We appreciate your understanding. 
Please help us help them. Just ask yourself to care!
Thank you,
Jaycee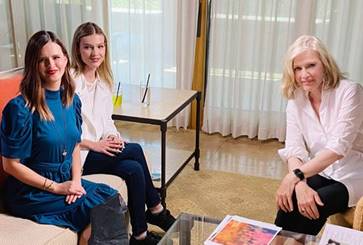 COPYRIGHT ©2021 American Broadcasting Companies, Inc