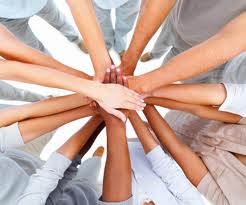 "Just ask yourself to care"
Donations given will go to any or all of the following programs.
The JAYC Foundation is a 501(C) 3 organization. Our Federal Tax ID number is 27-2878309.
Please support us in making a meaningful difference in the lives of families who need our help. The JAYC Foundation is requesting funds for several important programs including:
Reunification:
Help fulfill our mission with a donation to help a family recovering from the aftermath of an abduction, a returning veteran, or a family struggling to connect after a unexpected event. If you would like to apply for reunification services, please see the form on our Contact page.. If your family is awarded services, the Foundation may cover some or all of the following expenses:
* Lodging and food while at the treatment site.
* Transportation to and from home to the treatment site.
* Transportation during the treatment period. If the family is not bringing their own transportation, expenses for the cost of a rental car may be reimbursed. However, it is the repsponsibility of the family to arrange this rental.
* Fees for the professional staff and facilitators.
* Facility fees.
* Fees for materials.
Law Enforcement Officer (LEO) Workshops
The workshops for probation/parole will include teaching officers techniques and habits that will enable officers to be more aware of their surrounding in any situation. Something as simple as awareness can save lives. Our goal is to offer groups of 16 probation officers and supervisory staff, 6 hour workshops with facility and meals included. Estimated cost is $6,800. Help us achieve our goal.
School Based Workshops
Additional funding you provide will be used in building curriculum and workshops for teachers and students to learn empathy. By asking students and teachers to just care for one another participants learn about themselves and others. Participants learn through activities with horses and other animals. Our focus will be on respect, empathy, alertness, choices, and attitude.
Projected Cost for JAYC Foundation School Group Curriculum:
Mental Health Professional                                           $2,500. (@ 2.25 hours per week)
Psychology Intern                                                                 $1,500. (@ 2.25 hours per week)
Assistant                                                                                      $500.    (@ 2.25 hours per week)
Materials and Usage                                                              $500.    (materials, insurance, facility fee and therapy animals)
Total                                                                                                $5,000.