Five Families Receive Services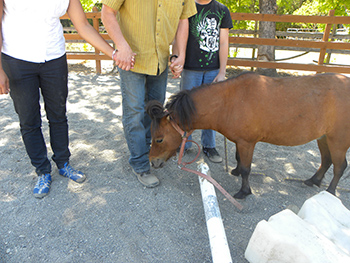 To date, The JAYC Foundation has provided reunification funding for four families with the fifth family scheduled for September 14-17. All of the families have been in a state of transition after an abduction has interrupted their lives. All have needed help in reconnecting as a family. Families have been brought in from Michigan, Oregon, Missouri, Idaho, and California.
The Foundation believes that the family is the key to healing after trauma. In some cases this involves bringing the family up to speed as to what the central client has experienced, or even helping the family come up with a shared perspective. Our multidisciplinary team of professionals has developed an approach that incorporates animals into the healing experience. Horses by their very nature force people to look at their ways of interacting. Utilizing equine-assisted activities can be a powerful tool in identifying common ground between family members as well as opening doors of discussion.
Reunification work is all about making connections. The work is usually extended over three days. The families have an opportunity to focus on concepts of awareness, acceptance, perceptions, humor, forgiveness, trust, and communication. During the reunification process the families live nearby the treatment site and are provided with food and nourishing meals. The meals are planned and provided by a professional chef on the team who, in the spirit of connection, will include the family in the preparation.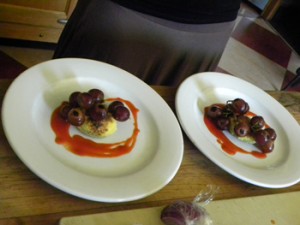 Our team operates from a position of being mindful, purposeful, and authentic. A lasting, meaningful healing process grows from within the family; the job of the team, the horses, and the facilitator and the Foundation is to provide a safe place and the opportunity for that process to flourish.